I can't stop posting.
Actually working on a relevent life post but giving you fluff for now until I get it right. Not really about my life but life in general for many of us.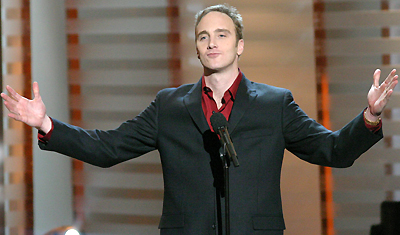 Watching
Picture Perfect
on
BRAVO
with
Jennifer Aniston
,
Kevin Bacon
and
Jay Mohr
.
Will someone tell me why she was so stuck up on Kevin Bacon? He is a skank in this movie and as soon as Jay Mohr came in she should have just fallen for him.
Something about this guy, I always thought so. Funny, naughty, sexy, hairy.
She was a fool to wait so long but then again if she didn't wait until the end of the 90 some-odd minutes it would be just a short student film.